Natural tips for graying hair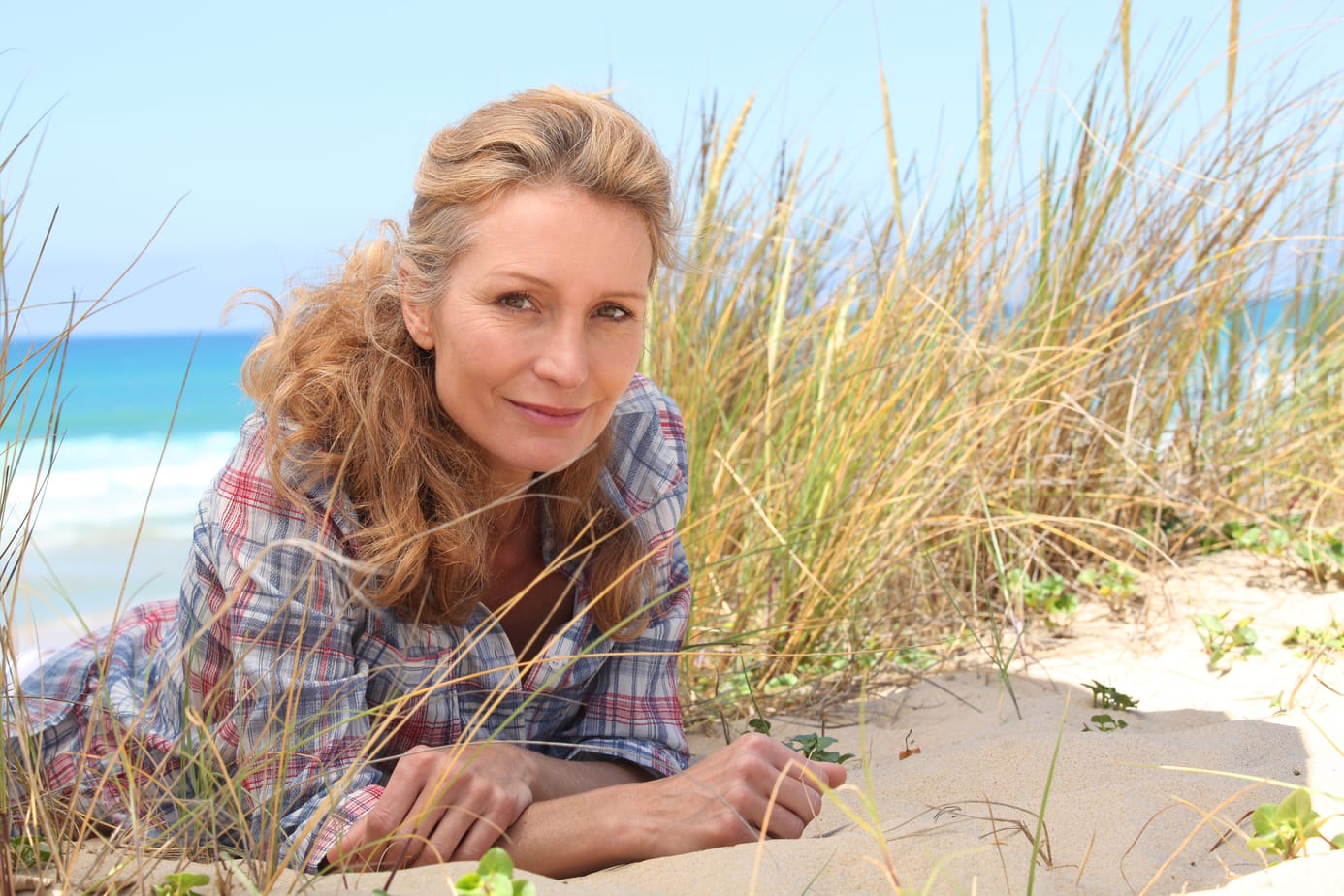 Take Charge of your Gray Hair & Change it today!
The appearance of graying hair is a natural process resulting from the aging of the hair's constituent cells. Indeed, the activity of melanocytes, responsible for the dark color of hair, decreases with age. Graying hair can also be linked to external conditions, including oxidation reactions and the use of inappropriate hair care products. If you want to take charge of your graying hair, here are some tips.
Natural tips for graying hair
Follow these amazing tips to manage your gray!
1. Avoid stressing your hair
As mentioned earlier, various aggressions destroy the hair's constituents, which tends to make it more fragile. To have healthy gray hair, avoid extreme heat sources. After shampooing, let your hair dry naturally, without using a hair dryer. If it is really necessary, use a low temperature.
Also, avoid rubbing your hair vigorously with a towel as this can damage the hair fiber. The use of the straightener should also be spaced out to give the fibers time to regenerate. Certain hair products should also be avoided, as they can be aggressive. This is particularly true of sulfate-based products, which are unfortunately numerous on the market.
Gray hair is sensitive to aggression because it undergoes depigmentation. In fact, the keratin that acts as a protective barrier tends to diminish, which makes hair more fragile. Following external aggressions such as pollution and UV rays, hair can even become dull or brittle. To remedy this, protect your hair with a scarf or a hat.
On the other hand, vegetable oils such as buriti, coconut, sesame, argan, etc. can be used as a solar hair oil, knowing that they have a high SPF. If you don't like the oily effect, opt for a hydrolate-based spray. You can use orange blossom hydrolate, lime blossom hydrolate, rose hydrolate, etc. If you plan to swim, remember to wear a bathing cap and rinse your hair thoroughly with a mild cleanser.
Going gray isn't always easy at first, which is why many people tend to resort to coloring their hair. To take on gray hair, however, it's a good idea to let it grow out and get a uniform color from roots to ends.
Afterwards, all you have to do is find the right haircut that will make you look good. Short to medium-length cuts are ideal for graying hair. These lengths are also easy to achieve, which will speed up the adoption of your new style.
If your hair is thick enough, you can wear a long or layered square cut. This type of cut adds glamour, unlike the short bob, which can add years to your life.
If you have
fine hair
, you should go for short hair, mainly at the nape of the neck and the sides. Long hair can also be interesting. This type of haircut is ideal if you like the look of tied hair. As you should know, long hair requires extra maintenance. If you don't, you risk giving off a sloppy image.
5. Neutralize yellow highlights in hair
The appearance of yellow highlights is also a concern with graying hair. Like breakage, yellowing hair is the result of external aggression. To prevent yellow highlights naturally, rinse your hair with cider vinegar or lemon juice. The recommended concentration is 1 tablespoon of vinegar per 4 liters of water. These ingredients have the ability to take back the color of your hair and give it shine.
In addition to this technique, you can also use a bicarbonate-based paste. To do this, spread the paste on your hair and rinse thoroughly. This routine can be done once or twice a week. If you want to de-gray hair, you can use an infusion of purple hyacinth. The preparation is identical to that of tea, knowing that the petals are to be infused in hot water until a purple color is obtained. This preparation can then be used as a rinse water after a shampoo.
Moisturizing is necessary to keep your hair shiny and soft. It also prevents breakage and split ends. There are simple solutions to moisturize hair, whether it is by using a shampoo, a hair mask or an oil bath. To take care of your gray hair, you can prepare homemade recipes using natural ingredients such as vegetable oils and essential oils.
Try our sulfate free moisturizing shampoo bar infused with argan oil & apricot fruit.
Some Best Oils to Moisturize your Hair
Apricot kernel oil moisturizes and adds shine to the hair. Indeed, gray hair that lacks care usually looks dull. The benefits of this vegetable oil also come from its biochemical composition. To use as a hair care product, apply a generous amount of oil to the hair and scalp. Insist on the ends and massage gently. Leave on for 1 hour to overnight before washing with a mild cleanser. Be aware that apricot kernel oil can be used in synergy with ylang-ylang or ginger essential oil, if you have problems with hair loss.
Wheat germ oil also has moisturizing properties, beneficial to gray hair that is often dry. Mainly consisting of linoleic acid, it nourishes and softens the hair fiber. In addition, it prevents hair loss. This oil also has the advantage of not leaving a greasy film after its application. To take care of your gray hair, use it as a hair mask on the entire length. Leave it on overnight, then wash with a mild shampoo.
Avocado oil is obtained from the pulp of the fruit. Rich in fatty acids, it provides the nutrients necessary for the hydration of hair. By penetrating deeply, it softens the hair fiber and gives it softness. You can thus say goodbye to dry and brittle hair.
To take advantage of the benefits of avocado oil, simply apply it to the entire length of the hair, making sure to apply it to each strand. Also apply it to the scalp. For this oil bath to be effective, leave it on for an hour or even overnight. Then wash your hair with a mild shampoo.
If you don't have an avocado oil, you can opt for an avocado-banana mask. To do this, mash a banana and an avocado in a bowl or blender. Apply the mixture to your damp hair, kneading lightly to ensure that all the active ingredients are absorbed. Although not as pleasant as avocado oil, this mask gives equally good results.
The synergy of vegetable oils and essential oils
To moisturize and bring shine to graying hair, you can opt for a combination of vegetable oils and essential oils. This composition allows you to have a care concentrated in active ingredients. To prepare it, use a 50 ml bottle, in which you will mix:
This treatment is to be applied all over the hair with a resting time of 30 min before rinsing.
The synergy of essential oils
A mixture of essential oils can also provide the active ingredients needed to moisturize gray hair. This is the synergy between the essential oil of ginger, lemongrass, rosemary and lemon. To make this treatment, use the same amount for all essential oils and mix. This treatment is applied twice a week by applying 6 drops to the hair, massaging lightly and then rinsing.
Aloe is an ingredient rich in active ingredients that can help maintain graying hair. In addition to moisturizing them, it helps detoxify and strengthen the hair. In gel form, it is mainly used as a hair mask before shampooing. To do this, wet your hair and spread the aloe gel on all the strands.
This treatment is to be applied all over the hair with a resting time of 30 min before rinsing.