How to moisturize dry hair?
Dry, dehydrated hair lacks softness, shine and volume. It is often brittle and strands can break due to over-washing, excessive blow-drying (without thermal protection) or hormonal abnormalities. In this article, discover the causes of
dry hair
and some useful tips for moisturizing your hair.
Dry hair can result from problems that originate at the root. It comes in the form of broken hair, split ends and frizz. The use of harsh chemicals is the main cause. These can be straightening, perming or bleaching products. These products weaken the cuticle of the hair shaft.
Try our sulfate free moisturizing shampoo bar for dry hair to get healthier and stronger hair.
But dry hair can also result from:
prolonged exposure to wind, heat and ultraviolet ray
a use of shampoo that leaves residue on the hair
excessive use of styling products containing alcohol
a non-protection of the hair (conditioner, mask)
a predisposition of genetic origin
a use of products not adapted to the type of hair
Moisturizing tips for dry hair
There are several ways to rehydrate dry hair; Here are a few
start by taking care of your hair.
Limit the frequency and amount of heat you apply to your hair, especially when it comes to using a hair dryer and straightening iron. Although this is the best way to straighten your hair, excessive heat can damage it. Instead of using a blow dryer or heating device, air dry your hair naturally.
When washing or treating your hair, always use the right hair products. Choose products from the same line and follow a well-defined routine. Never try other products, as this could damage the hair fiber. Also, choose organic products and avoid those that contain silicone and sulfates. Try our moisturizing shampoo bar for dry hair.
Protect your hair from the weather
As mentioned before, the weather can be one of the causes of dry hair. During hot weather, always cover your hair when you are outside, especially if you live by the sea. Moisturizing conditioners are a great help, apply them once a week.
In the absence of hair products, natural remedies are excellent alternatives for treating dry hair. In addition, they have the advantage of being very effective and have no side effects. They are also more affordable, as you can easily get the necessary ingredients from the market.
Apply a hot oil treatment
To make a hot oil treatment for dry hair, heat about 2 tablespoons of coconut oil or olive oil. You can also use other oils like olive oil or even jojoba oil. After heating it, apply the oil to all your hair and cover it with a shower cap for up to 30 minutes. When this time is up, rinse your hair and wash it with a suitable shampoo and conditioner. The amount of oil to apply depends on the thickness of your hair.
Try a honey and coconut oil mask.
Place a tablespoon of honey and coconut oil in a microwave dish. Heat the mixture until the coconut oil melts. Stir before applying it to your strands. Let it sit before washing your hair with shampoo and warm water. Olive oil can be substituted for coconut oil if you don't have any.
Apply an avocado oil mask.
Avocado is also a very effective remedy for moisturizing dry hair. In order to enjoy its benefits, mash some ripe avocados and mix them with a tablespoon of olive oil. You can add a tablespoon of honey to further nourish and moisturize your hair. Apply the mask to the strands and let it sit for 30 minutes before rinsing.
Try egg yolk to add shine to dry hair.
The egg yolk mask is a grandmotherly trick that has always worked. It restores shine to dry hair. The recipe is very simple to prepare. Simply mix the egg yolk with a tablespoon of olive oil to obtain a creamy texture. Then apply the mixture to the entire length of the hair, strand by strand. After letting it sit for 10 minutes, rinse thoroughly with warm water before shampooing.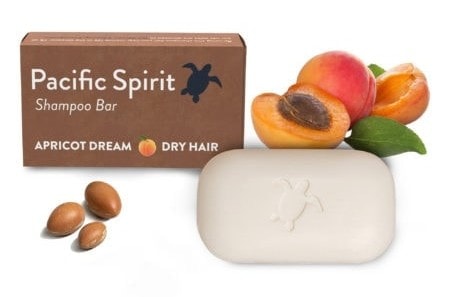 Moisturizing Shampoo Bar With Argan Oil for Dry Hair
Avoid using an oil bath more than twice a week to avoid greasy hair.
Follow a well-defined routine
Always apply an oil bath before shampooing
To nourish dry hair, the most important step is the oil bath. You should always do this before shampooing. Choose vegetable oils that are very nourishing. They contain fatty acids, vitamins and carotenoids. Thanks to an oil bath, your hair will be more supple and shiny. For very dry hair, do an oil bath once a week.
Shampoo your hair three times a week
After the oil bath comes the shampoo. But before, rinse your hair well and favor warm water. Always opt for a gentle, nourishing shampoo and avoid those that contain sulfates. However, don't wash them every day, as frequent shampooing can damage the hair and dry it out.
Try our
moisturizing shampoo bar for dry hair.
Never forget the conditioner
A hair routine for dry hair is incomplete without a conditioner. Indeed, shampoo alone cannot moisturize your hair and nourish it. It is used to wash your hair only. Conditioner, on the other hand, has moisturizing properties and will fortify your hair.
For this, a shampoo with grape, green tea or lemon extracts is ideal. These components are, in fact, concentrated in gentle cleansing agents that do not affect the sebaceous glands by purifying the hair. In addition, they tone and refresh the hair instantly.
Complete with a hair mask
To finish your hair routine for dry hair, use a hair mask. This treatment has regenerating properties. For best results, respect a minimum application time of 10 minutes before rinsing with warm water. For dry hair, opt for a hair mask with keratin and shea butter or beeswax.