40 is the age of maturity and the age at which you have had multiple life experiences. Turning 40 also means realizing the importance of taking care of yourself. At 40, your children have usually grown up, and you have more time to take care of yourself again. A regular hair-care routine is one of these little things you can do for yourself. In this article, we invite you to discover 7 tips to have more beautiful hair after 40.
1- Adopt the right cut, hairstyle and shade
Having beautiful hair beyond the age of 40 requires first and foremost an adapted cut and hairstyle that suits the shape of your face. We share with you here some recommendations to take care of your hairstyle.
A regular beauty makeover at the hair salon is your first step for looking your best. People in their forties often have hair that is beginning to thin out with the ends that tend to become brittle. For this reason, a regular visit to the hair salon (about every two months ) is necessary to maintain a perfect hairstyle.
Get a cut that boosts the volume of your finer hair.
By adopting a haircut that boosts volume, you'll instantly look younger. Therefore, we recommend you try shorter lengths and that you boost volume at the roots. For this, there is nothing better than an excellent short cut such as a square shape, a ponytail, or why not a short boyish look?
The square cut
This is a cut that suits all styles: plunging, smooth, unstructured, or wavy. To give you a youthful look, don't hesitate to accessorize it with a headband or headband to match your outfit. Numerous styling products, such as seawater spray or curling foam, are available on the market today. You can use them to blur and soften your square but also form a parting in the middle or on the side.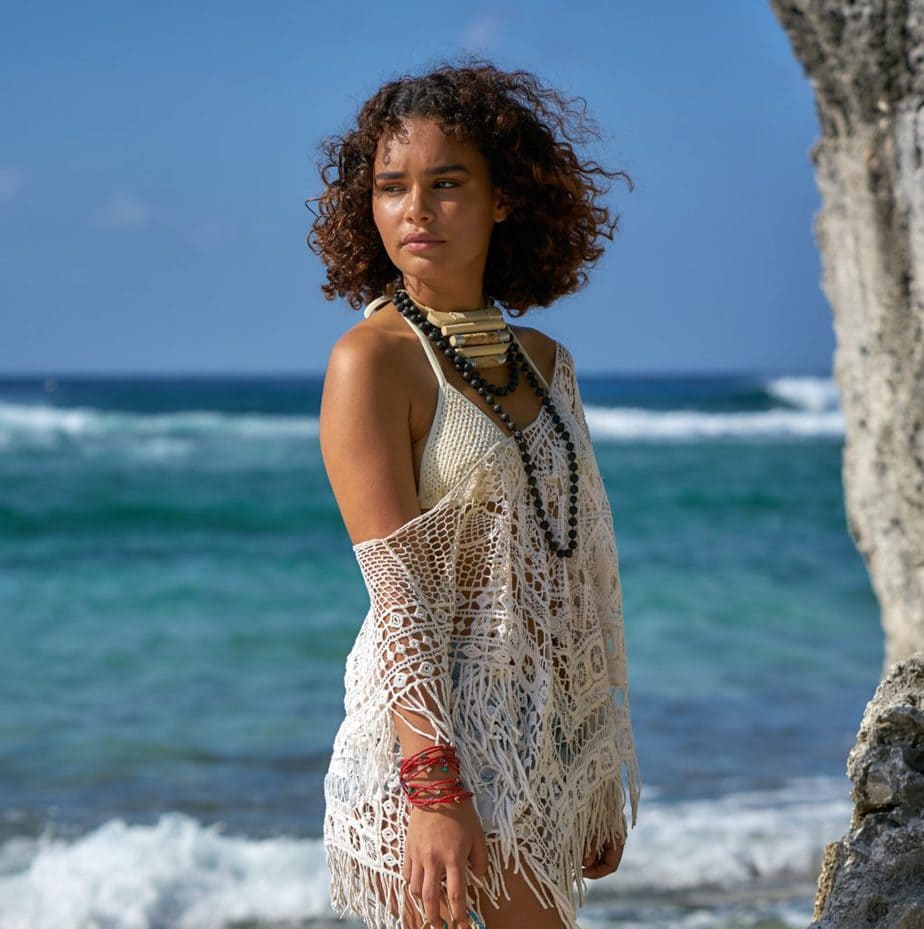 The short cut
The short cut is the cut currently in vogue among the stars and the socialites alike.
This cut is daring but is usually suitable for all face shapes, whether you have an oval or triangular face. For those with a round or square face, it is better to use a gradient on the sides to balance your curves harmonically. This style is easy to maintain – simply comb the strands from front to the side to lighten the hair or slick them back for a more refined look.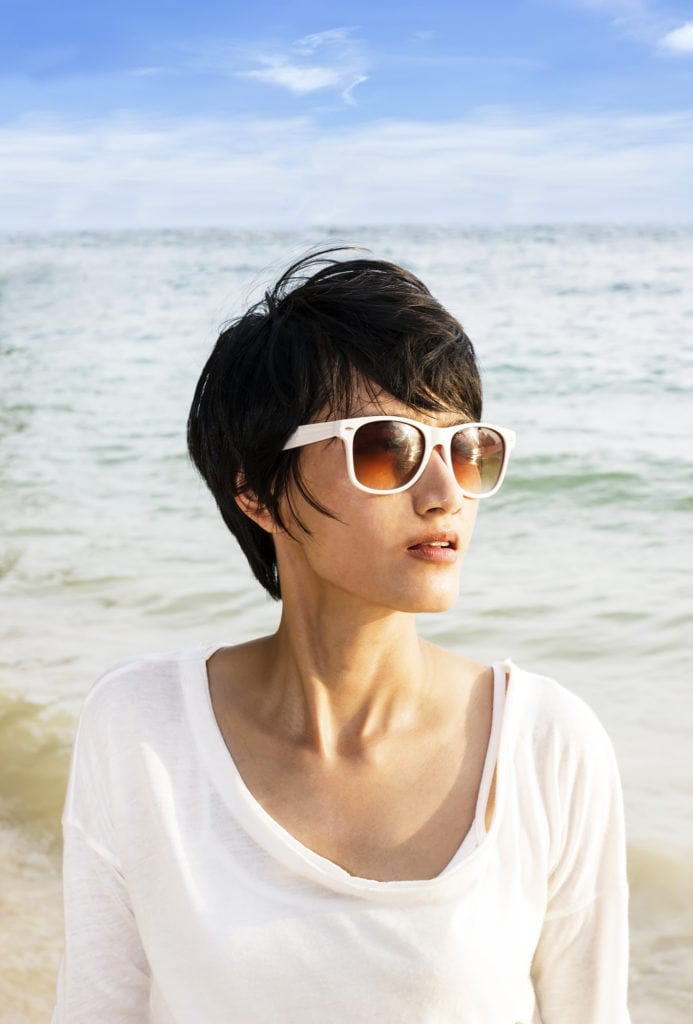 The ponytail
Stylists know that the length and style of the hair must be in harmony with the shape of the face and the type of hair. The ponytail confers a youthful and modern look and is perfect for making the eyes look bigger and the face shorter. A ponytail adds volume, but if it is not enough, you can always add extensions.
Try a lighter color
Illuminate your complexion and bring out a natural sheen with a sun-bleached shade that is natural, warm, and easy to comb. Ideally, lighter strands should be arranged around the face to convey a more refreshed complexion. The roots and lengths should be kept darker. For those with grey hair, try to add a few golden highlights. Brunettes can also try to add some golden shades in their hair for a glamorous look.
2- Take care of your scalp
Great hair start with good scalp health. A daily scalp massage of 5 minutes is beneficial because it boosts blood micro-circulation, which brings essential nutrients to hair bulbs. Be patient, though; the first results start to appear only after two to three months of daily massage routine. Also, nourishing masks or serums for the scalp can be just as beneficial throughout three months.
3- Benefit from a keratin treatment
Keratin is a natural protein vital to hair and its growth. However, repeated external aggression such as blow-drying, iron-straightening, or hard water reduces the keratin quality, which makes them dull and hard to style.
Thus, a monthly keratin treatment can be very beneficial; the hair regain its softness and, therefore, becomes easier to style.
There are several lines of keratin products on the market (balm, mask, shampoo, milk, dry oil, spray…). You can always consult your hairstylist about the keratin products and their best use for your type of hair.
4- Handle grey hair
Change your hair washing routine
At the age of forty, it is important to adopt an adapted washing routine to take care of your graying and thinning hair. Shampoo sessions should be spaced out and replaced by intermittent "no-poo" washes like rhassoul clay wash or apple cider vinegar rinses.
Adopt an homogeneous color
To even out "salt and pepper" hair, it is highly recommended to standardize their color: this will add more shine. To give the appearance of more density, it is preferable to leave the natural color of the roots and to lighten only the lengths till the ends
Treat the lengths
To enhance the quality of the length of your hair, we invite you to nourish it with no-rinse oils and specially designed products. After application, you can try a soft blow-dry that will redefine your curls to give an elegant note to your style. If you want to give your hair a touch of youthfulness, use hair masks from time to time.
Use a root spray concealer
We recommend using a tinted hair spray to camouflage grey hair regrowth at the roots. If you prefer, you can also use at home plant-base dyes. Vegetable dyes are a slightly longer-lasting solution and offer a perfect texture when they cover the roots.
5- Take supplements to nourish the hair from within
Food supplements are not only for people with hair problems. Indeed, it is recommended to take them once you're 40 to boost your overall health and, at the same time, nourish your hair with the vitamins and other essential nutrients they need for their health.
It is always best to consult with a healthcare professional before starting any hair supplements. Here are just a couple of the many food supplements available to keep your hair looking beautiful beyond the age of forty.
Slider error! Generator group not found: pinterest
6. Minimize external aggression
At 40, hair becomes thinner and, therefore, more sensitive to aggression like harsh chemicals and heat.
You can do the following to protect your hair' integrity:
Avoid ammonia-based products as often as possible
Limit the number of annual Brazilian straightening sessions
Only go to experienced and talented hair care professionals
Only use quality products for your hair with a high % of natural ingredients
Dry your hair with medium warm heat
Wash your hair less often
"Dry clean" your hair a few times a week, especially if your tap water is hard
7. Use Gentler Shampoos
Because we use shampoo on a daily basis, our washing routine is one of the factors that can mostly influence our hair quality. Many OTC shampoos contain harsh washing ingredients such as SLS (sodium lauryl sulfate), which can strip away beneficial oils and make hair becoming oily quicker. Also, too intensive washing can cause premature hair thinning due to hair bulb weakening over the long run. On the opposite, gentler shampoos effectively remove sebum and external pollutants without stripping away skin's natural moisturizing factor. Finally, a gentler shampoo means less irritation of the hair bulb, which means fuller hair in the long term.
Our Shampoo bar for dry hair, nourishing coconut shampoo bar for colored hair and shampoo bar for fine hair are all very gentle.